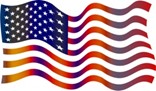 Hamiltonstövare in America have been competing in various venues and sports over the past year. Oceania Use Any Means DN DJA "Selene" , owned by Ashley Hammock and Michael Silver, made breed history over the summer by becoming the first Hamiltonstövare  in the US to win a class division at any performance sport. Selene's favorite sport is Dock Diving, where she has over 50 successful jumps to her credit as well as multiple National Championship invites earned. Selene won the Junior Division at the Shipp's Corner Dock Diving event in Virginia Beach, Virginia. 
Flixtonia Cracklin' Rosie "Rosie", owned by Ashley Hammock, Michael Silver, and Angela Leigh, made her puppy show debut in April with a bang! She won 4 out of 6 Best Puppy in Show awards at the Mid-Atlantic Kennel Club UKC Shows in Chesterfield, Virginia. Rosie will make her official AKC and UKC show debut later this year.
Hamiltonstövare can compete in numerous sports in the US and one of the fastest growing sports is Fast CAT, short for Fast Coursing Ability Test. Fast CAT is a timed event where dogs chase after a lure for points towards a title, based on how fast in mph the dog runs. Currently there are two with Hamiltonstövare points towards their Fast CAT titles and they are: Oceania Wit Beyond Measure CM TKN CGC "Raven" and Oceania Use Any Means DN DJA "Selene". Selene is over halfway to her introductory title and Raven is over a third of the way to her introductory title. We hope to compete more next year and earn several new titles for Hamiltonstövare.
Every year, the American Kennel Club holds a set of awards called the Awards for Canine Excellence (ACE Awards for short), where they highlight the incredible human and canine bond in several categories: Companion, Therapy Dog, Service Dog, Search and Rescue, Law Enforcement and Military. This year, Oceania Wit Beyond Measure CM TKN CGC "Raven", owned by Ashley Hammock, has been nominated for an ACE Award in the Service Dog Category for her exemplary work with her owner as a service dog to help make her owner's life more whole. We are waiting to find out who wins but Raven is a second generation nominee as her mother, Kilcavan Alice's Adventures CM TKN CGCA, was nominated twice and her father, Kilcavan Captain Flint CM2 CGC, was an ACE Award Honorable Mention Winner.
The Hamiltonstövare in the US desperately needs your help, we are working towards full recognition by the American Kennel Club, and in order to do that, we need more dogs registered with the AKC and more dogs in the US that want to be active in the dog world. You can register your Hamiltonstövare with the AKC even if you do not live in the US and it will help the breed tremendously. For more information on how to register your dog, feel free to reach out to Ashley Hammock or the Hamiltonstövare Club of America.
Flixtonia Cracklin' Rosie had her debut as an adult in both AKC and UKC during November. At the Charlottesville-Albemarle Kennel Club on November 4th in Doswell, Virginia, Rosie was awarded Best of Breed and a Group 3rd by Richard Todd Jackson. Rosie was then shown November 12-14 in Chesterfield, Virginia at the Mid-Atlantic Kennel Club UKC shows. She was awarded best of breed at each of the six shows and earned heavily competitive group placements 3 out of the six times, a group 3rd awarded by Claire Mancha, a group 2nd awarded by Debra Florek, and a group 3rd awarded by Diana Brumbaugh.
Rosie finished her UKC (United Kennel Club) Championship on December 3rd 2021 under judge Barbara Trammell by winning the Scenthound group at just 10 months old. She was also award a Group 3rd by judge Lynn Martin on December 3rd. These amazing wins were awarded at one the UKC's flagship events- The Virginia Classic, in Virginia Beach, Virginia.